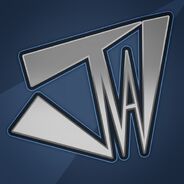 This article is about the channel. For the reviewer, see Juan "Johnny" Ortiz.
SomecallmeJohnny is Johnny's main channel and the name of his "DeviantART" account. It mostly consists of reviews along with a few miscellaneous videos. He has since removed some of his content due to miscellaneous reasons such as feeling they lack the quality of his later videos. Sonic Adventure, Adventure 2 and Sonic the Hedgehog (2006) are videos that have become a victim of time. The first video uploaded to this channel was a rant about "Kingdom Hearts", but it has become a channel for game reviews.
Related Channels
Edit
Community content is available under
CC-BY-SA
unless otherwise noted.